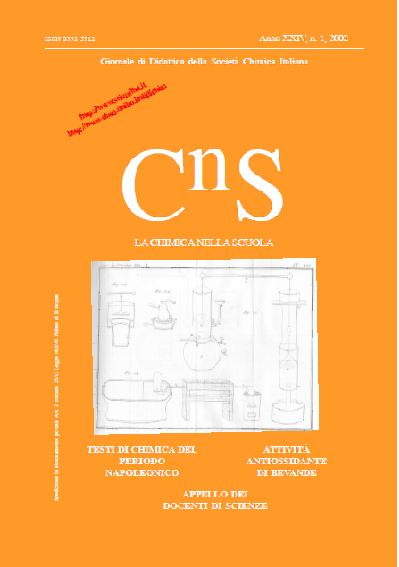 TITLE OF PRODUCT
:
Scientific popularization, history and education: some reflections about the case of chemistry.

NAME OF AUTHOR(S)
:
Pierluigi Riani
(University of Pisa)


TYPE OF PRODUCT
:
Paper of the national journal 'La Chimica nella scuola' ('Chemistry in school')
LANGUAGE/S OF PRODUCT
:
Italian
DESCRIPTION OF CONTENTS
:
The paper makes an analysis of the divulgation in the field of Chemistry , which is neglected by italian publishers. A first apparent result is that the possibility of understanding the topics is not key to editorial success; this fact can be shown by many books in the field of Physics and Cosmology. A better way to proceed is through the history of Chemistry, at a general level and without too strict specialization. An example is mentioned of a book about the history of chemical elements, but this book has been out of print for more than 40 years.
In conclusion the author underlines that books dealing with history of chemistry seem to be more attractive for both readers and publisher rather than books dealing with chemistry.


COMMENTS ON THIS DOCUMENT
:
The paper suggests a winning strategy to make divulgation in the field of chemistry through books. Subjects of modern chemistry should be discussed by properly using the history of chemistry.


NAME OF COMPILER
:
Dr.Maria Maddalena Carnasciali
NAME OF INSTITUTION
:
Dipartimento di Chimica e Chimica Industriale - University of Genoa