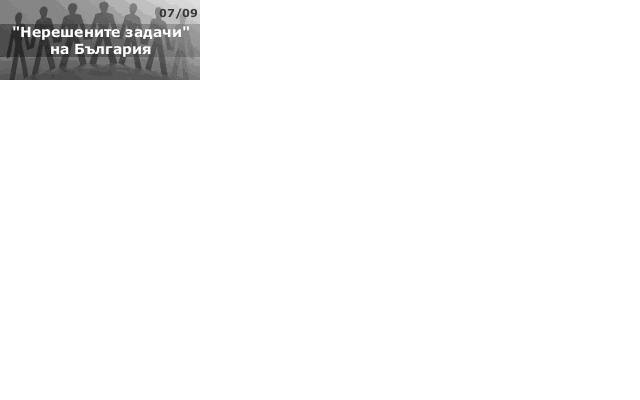 TITLE OF PRODUCT
:
Educational system – inadequate reforms
From: Politics , volume 7, 2009

NAME OF AUTHOR(S)
:
Boyan Zahariev
TYPE OF PRODUCT
:
Paper, national journal "Politics"
LANGUAGE/S OF PRODUCT
:
Bulgarian
DESCRIPTION OF CONTENTS
:
In recent years the educational reform has been focused on optimizing costs. However, in the same time education continued its falling behind in such vital indicators as students' achievements in mathematics, reading and natural sciences as well as early drop out from school. The author points out:
• Shrinkage of school network by 12% over the last couple of years;
• Rise of percentage of early drop-outs
This necessitates the consideration and adoption of a program targeting the return to schooling of several scores of thousands children

COMMENTS ON THIS DOCUMENT
:
A new system for quality evaluation of education in the institutes of higher learning and relevant rating base appear to be the urgent demand in that field.
NAME OF COMPILER
:
Milena Koleva
NAME OF INSTITUTION
:
Technical University of Gabrovo